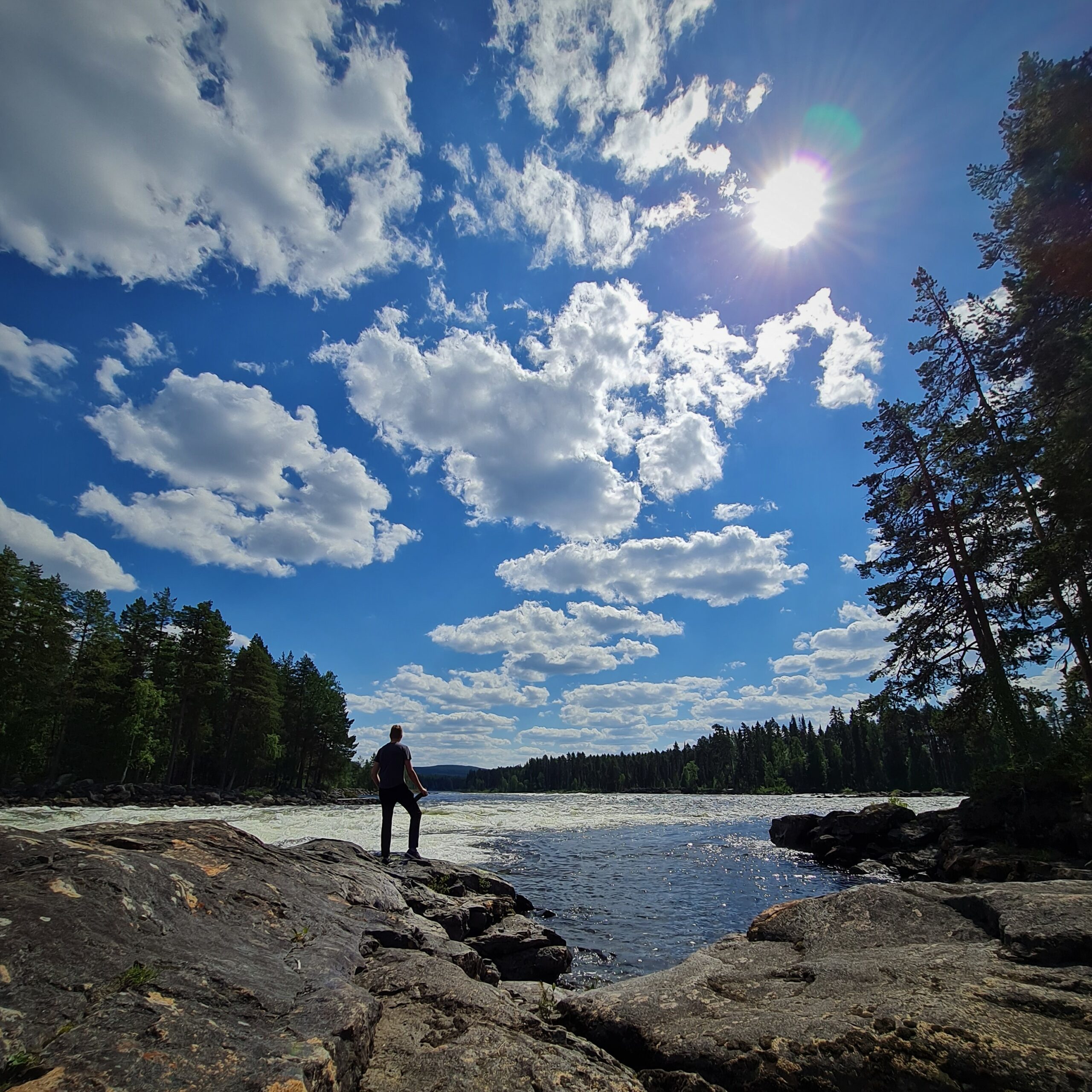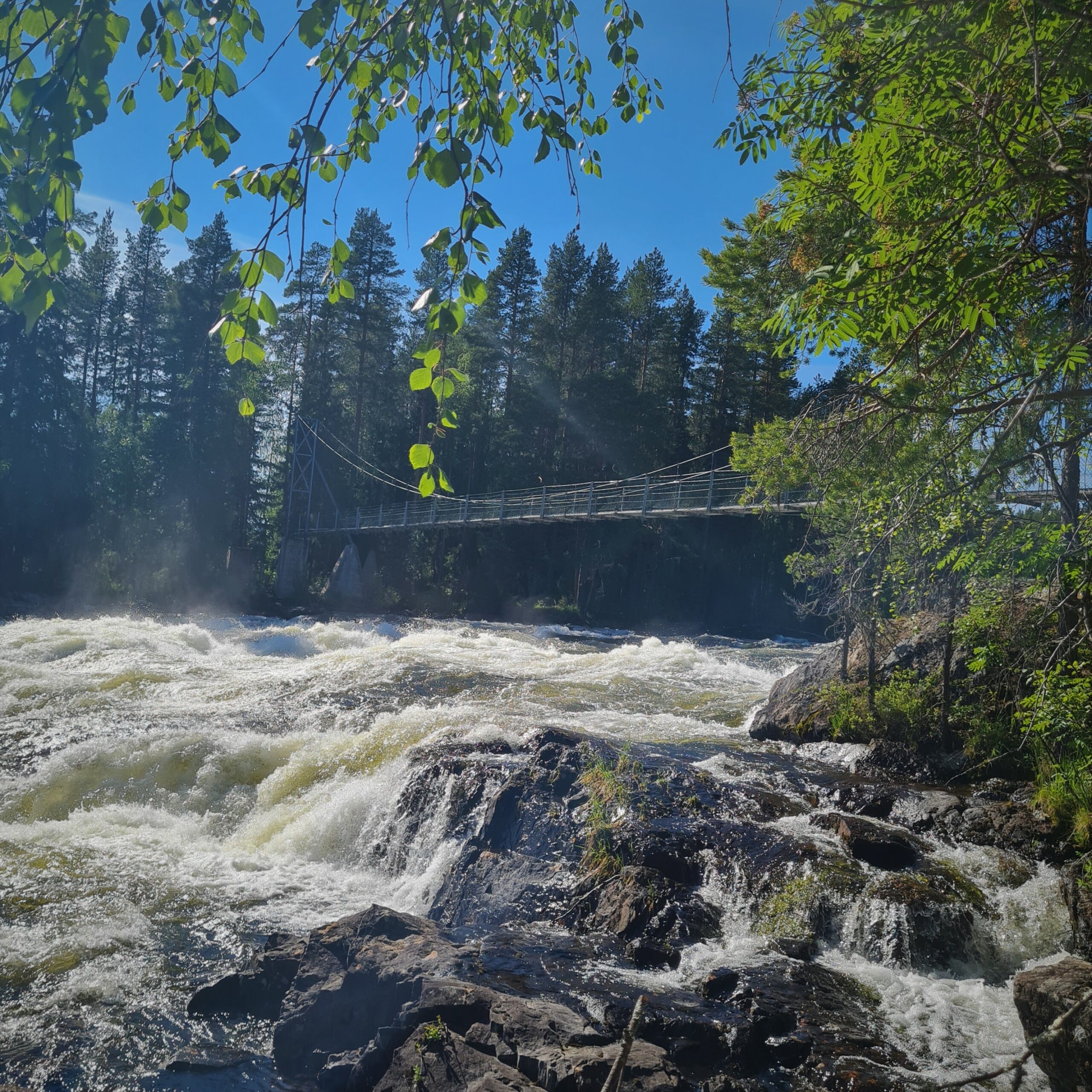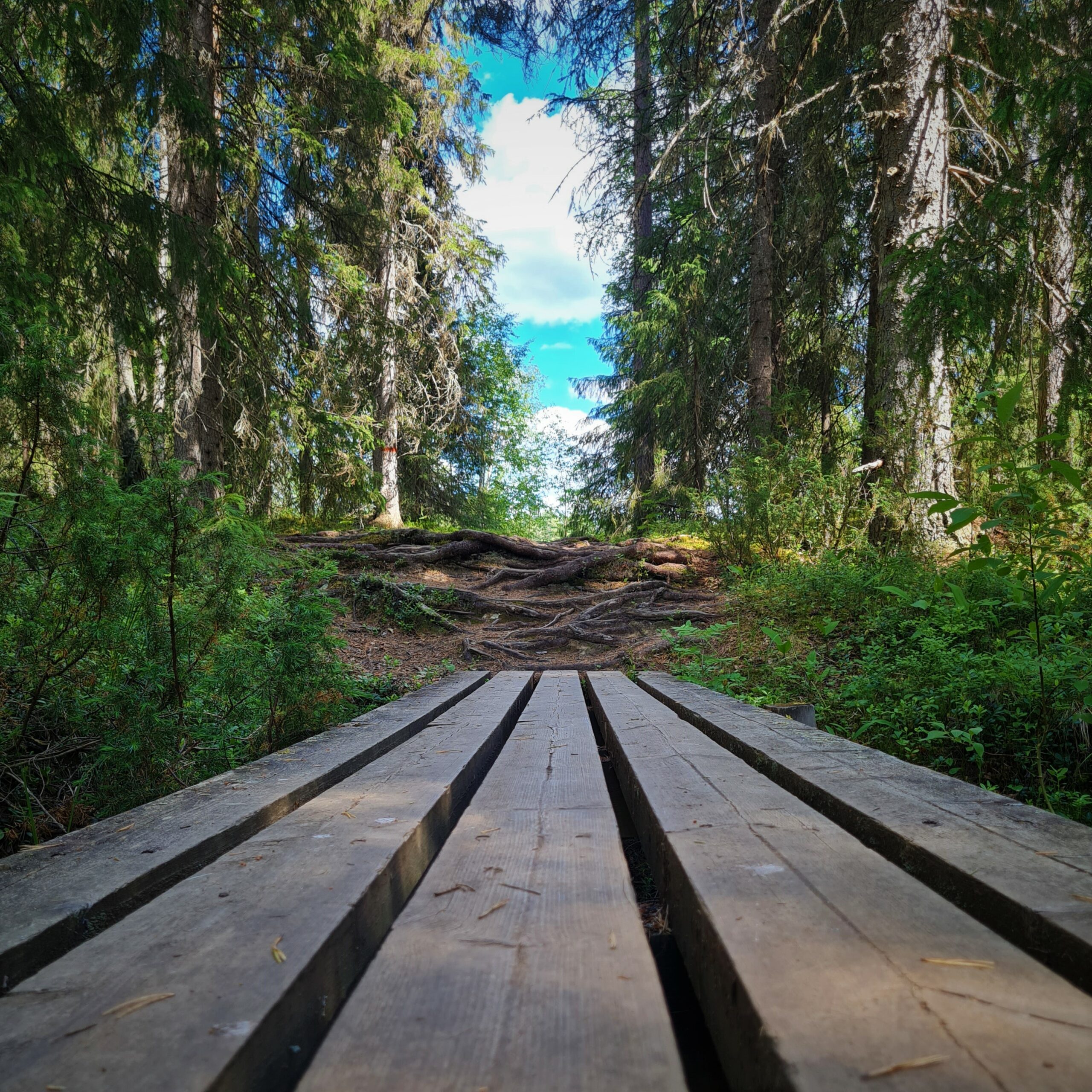 The Nature Reserve of Mårdseleforsen is one of the most beautiful and wild waterstream areas of Vindelälven, one of the biggest rivers in Sweden. This area is one of few that still locate primeval forest. Therefore, this place is protected by both Swedish nature reserve laws and Natura 2000, a EU-initiative aiming to protect areas of natures that is important to preserve for future generations.
The Nature Reserve of Mårdseleforsen is a beautiful, untamed and grand landscape that holds about 40 islands in various sizes. The flora is affected by the alpine areas, since seeds have been travelling by the river to root here. There are many flowers of different kinds that inhabit the reserve during different blooming times, and their colourfullness enhances the lush and greenness of the wildlife. The diversity is great in this area.
The nature in this area is enchantingly dramatic here. Sparkling waterstreams moves wild and untamed, and the rocks surrounding the waterside has been hollowed through time and created stonepits of different sizes. You can still glimpse some remains of the log-floater-era that reminds of us a vanished age. A lush primeval forest with twittering birdsong, creates an opportunity to experience peace in a serene atmosphere.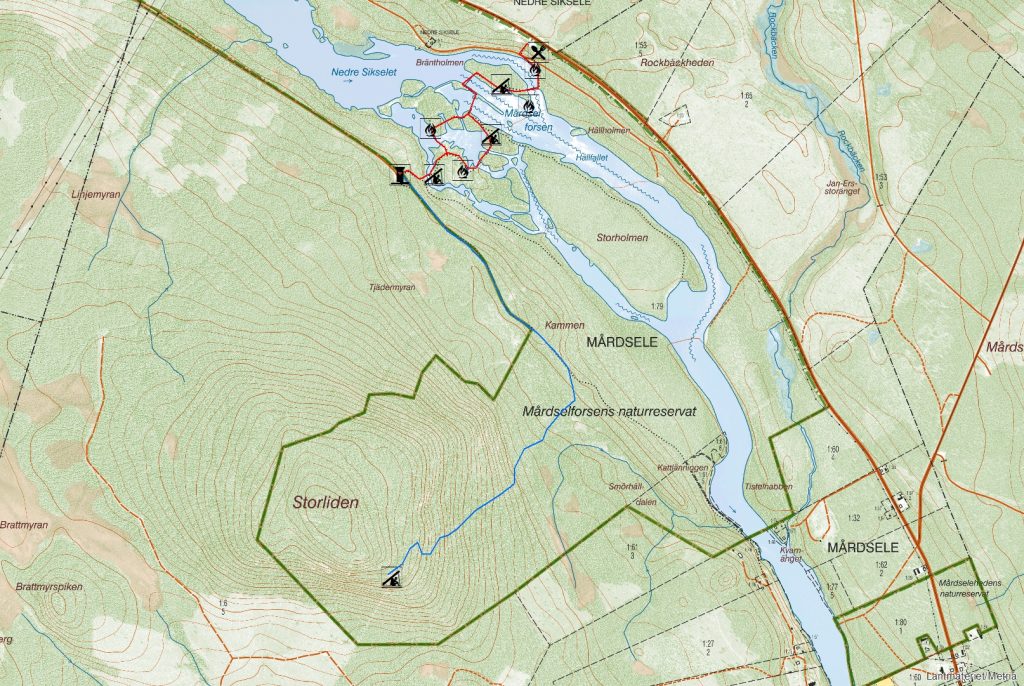 Trekking
There is a nature trail that takes you around the reserve. You can choose to walk a shorter trail, which takes you around the heart of the area (the red trail), or you can choose to walk a longer trail (four kilometres) that takes you to a viewpoint on higher ground from which you can see (Swedish) miles of Vindelälvsdalen from.
We'd love it if you photographed your experiences and adventures and published them under #Mårdseleforsen (or #Mardseleforsen). That way, others can get the chance to see this remarkable Swedish summerlandscape.