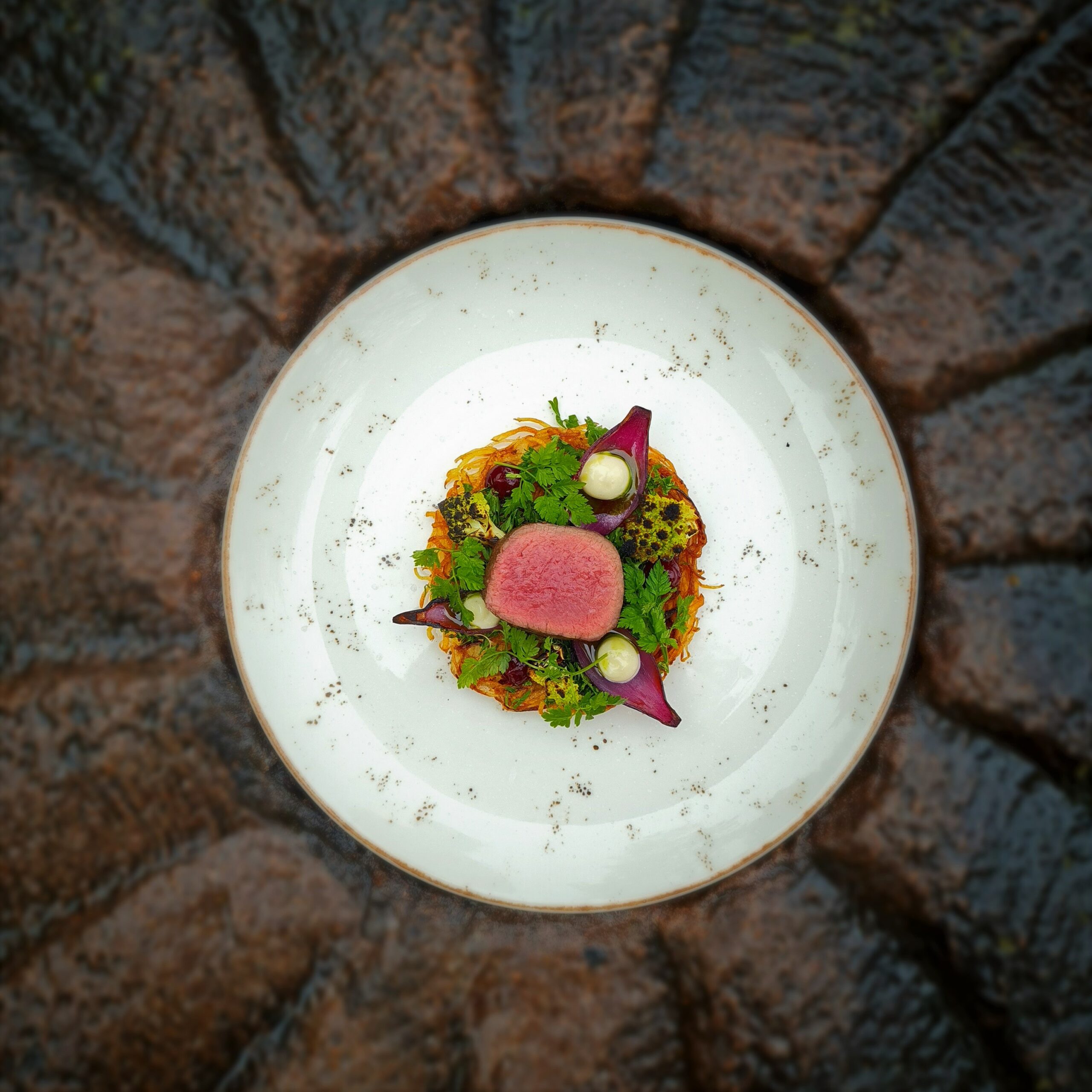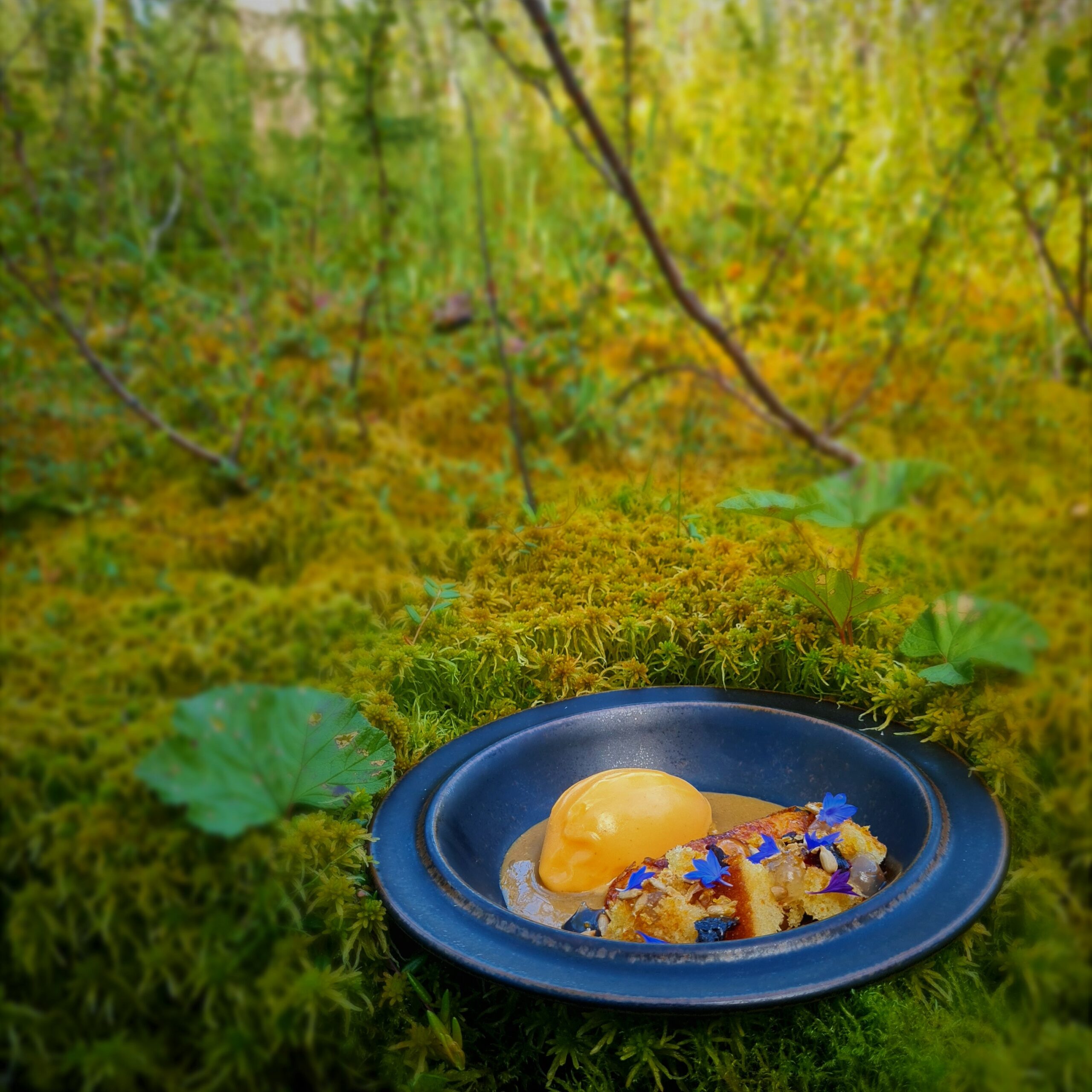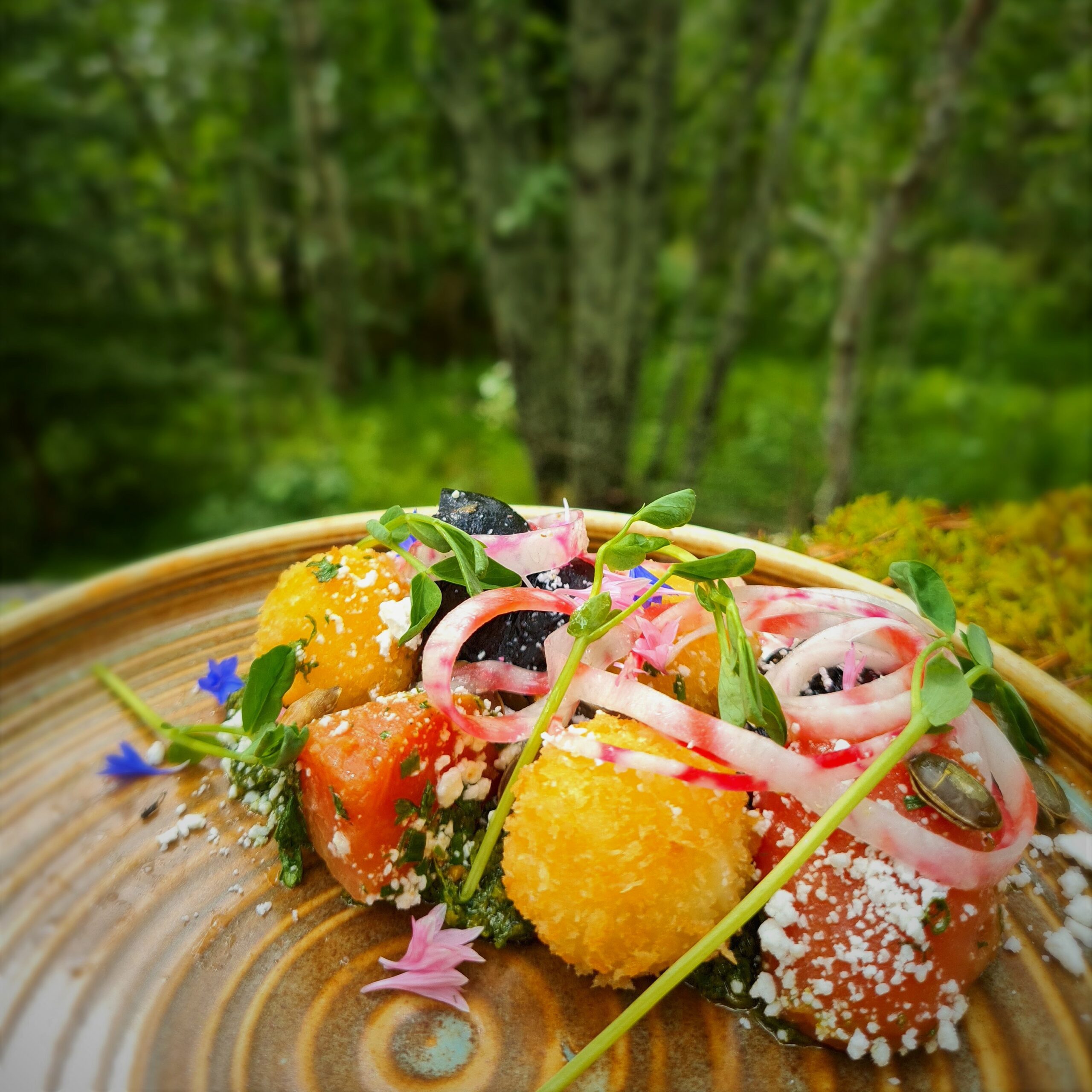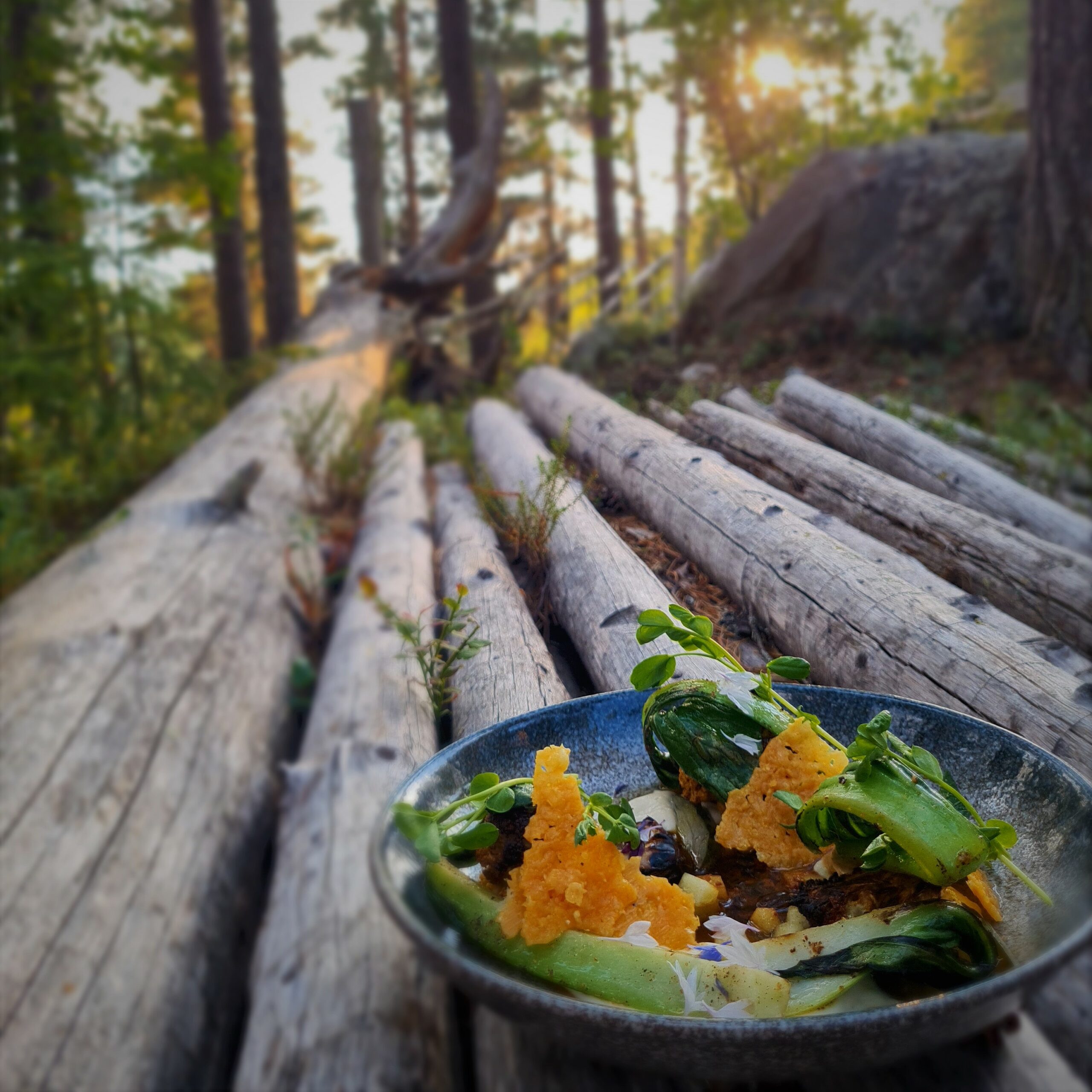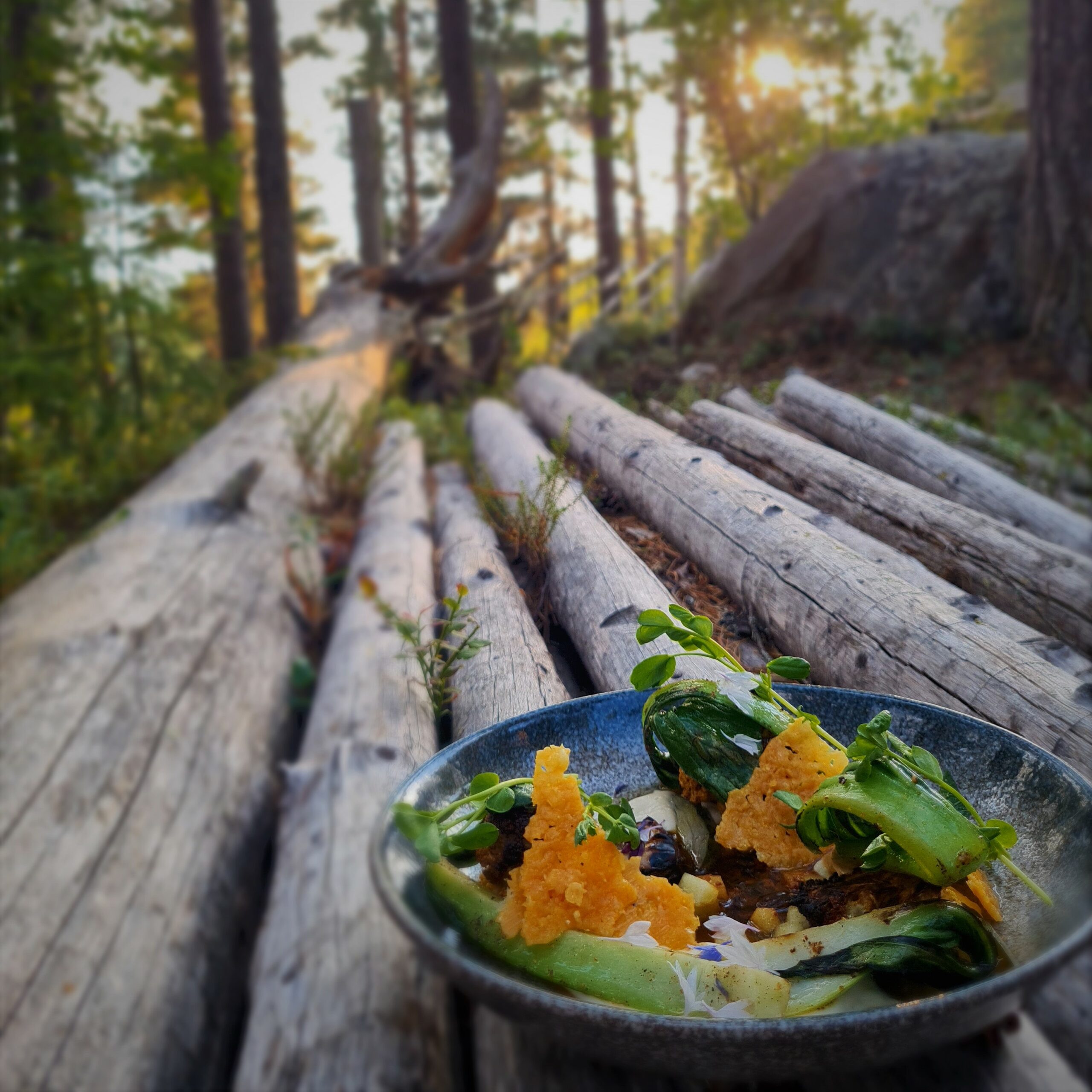 Our creative chefs works daily in our small kitchen to create our dishes. We want the components of our dishes to be created from scratch, and our philosophy is that if you work with happiness, passion and love, this will be noticed on the plate. We find our inspiration from the beautiful nature that surronds us, as well as the amazing ingredients and products that we find in Västerbotten. But our inspiration also comes from a big interest in big flavours.

We always try to adjust our dishes according to the summerseasons of Northern Sweden. We work with many local farmers and producers, and they give us the opportunity to create dishes with high quality-ingredients that we our selfs would enjoy to eat. We also like to infuse our dishes with the flavours of the forest, since we have a landowners consent to harvest anything we would like in their forest – such as green pinecones, lichens, and sprucesprouts, as well as mushrooms and berrys.

Our ambition is simply to offer something that is elegant and a bit different, as well as big in flavours and delicious.