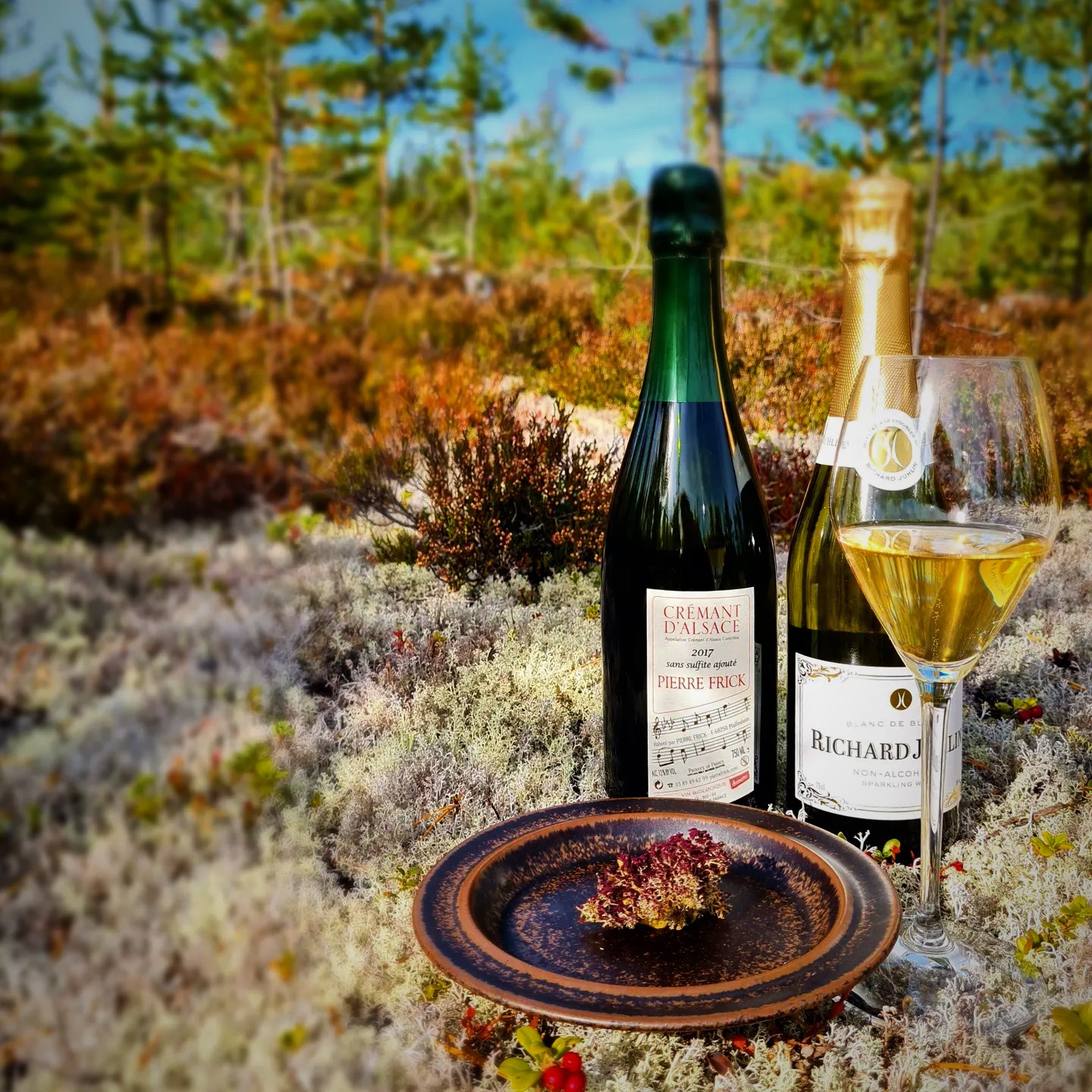 We like food and drink in combination, and we always have both a non-alcoholic option as well as an alcoholic option (wine) paired with every dish.

Our list of bevarages is small, though. Since we like to put our focus on drinks that suits the dishes, we find a huge winelist or similar to be unnecessary.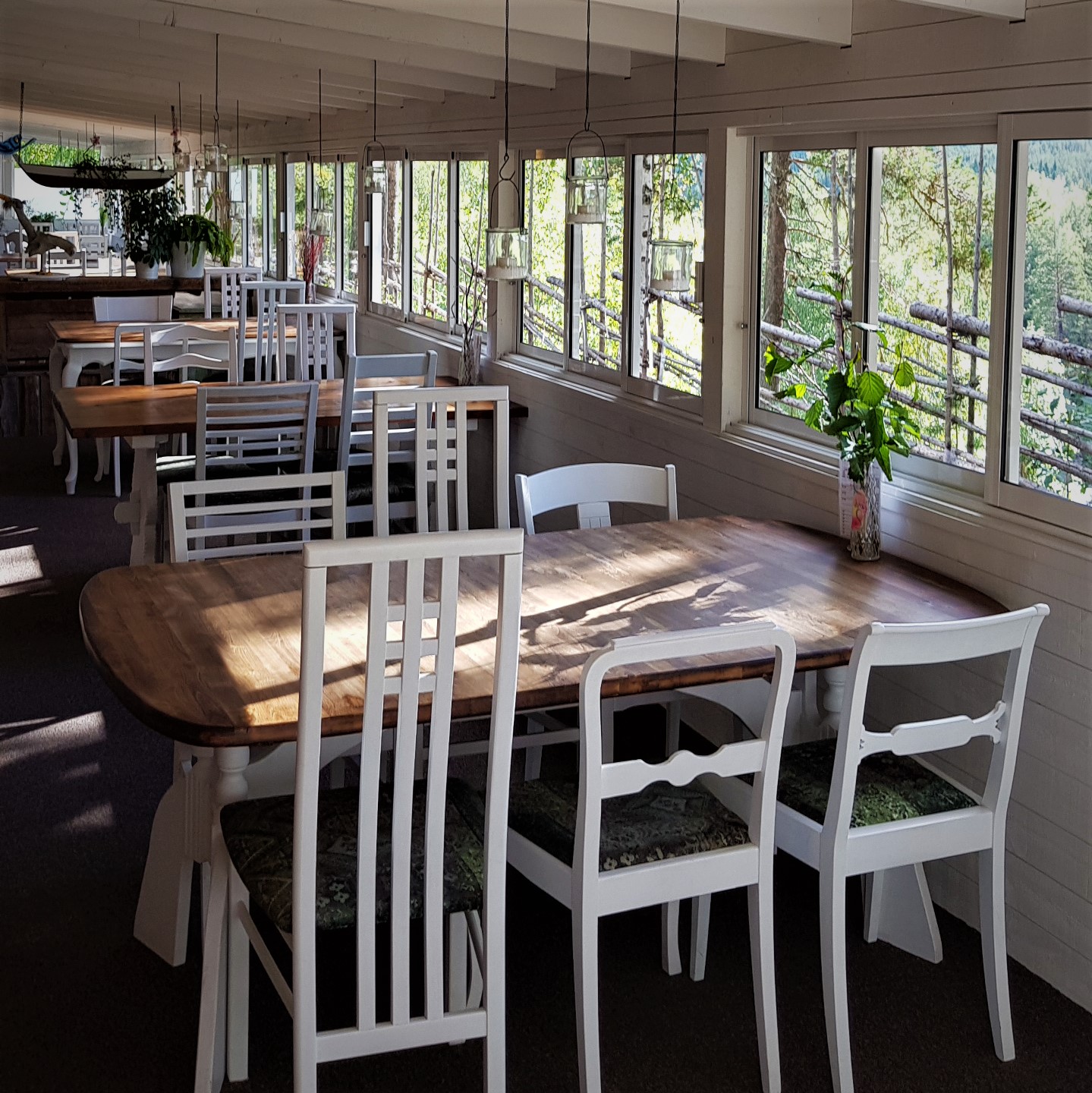 Our restaurant is small, with only 28 seats. The reason for this is simple: We like how fewer seats create a warm atmosphere, and offer us the possibility to give every guest all of our attention.

For us, quality is simply more important then quantity. We want to offer every guest the best expereience we can.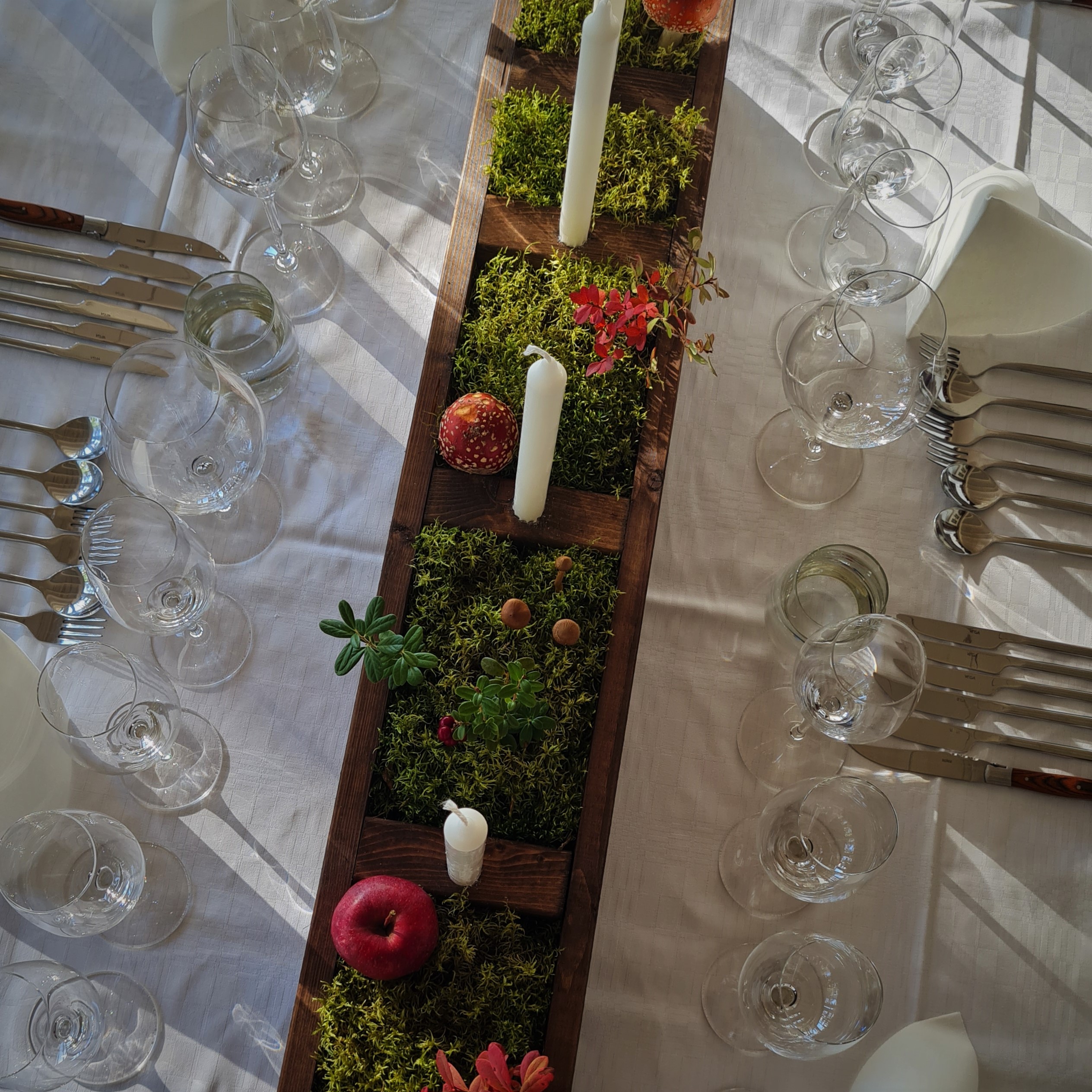 Sometimes we offer set tasting-menus, when we offer a slightly more advanced product with a more creative table-decoration, as well as more elegance in the servings.

These are nights completely dedicated to food and drinks. The seats (which are few) to these happenings can be found and booked in the bookingsystem.